Codesigned Named a Finalist for 2015 Excalibur Awards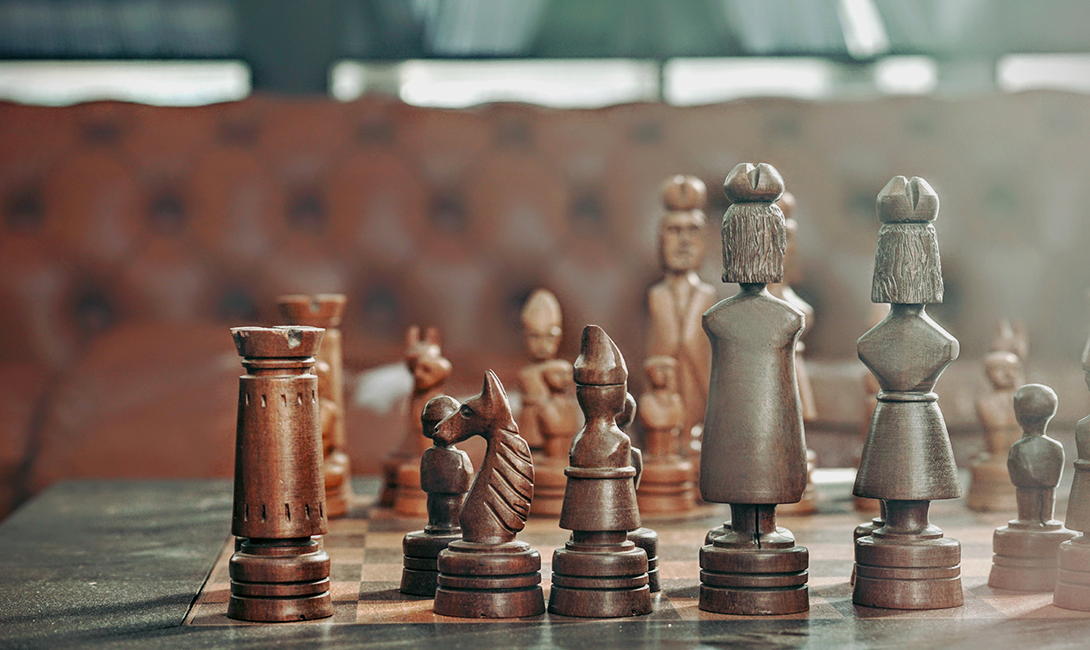 ATLANTA (September 22nd, 2015) – The Technology Association of Georgia (TAG), the state's leading association dedicated to the promotion and economic advancement of Georgia's technology industry, today announced that Codesigned has been chosen as a Finalist for the 2015 Excalibur Awards.
Winners are selected from among the finalists and will be officially recognized at the 2015 Excalibur Awards ceremony on October 23, 2015 at the Georgia Aquarium located at 225 Baker St NW, in Downtown Atlanta.
The Annual Excalibur Awards celebrates Georgia companies and organizations that demonstrate the best use of technology, typically provided by a third-party, to solve complex issues and processes in business and education. Tech-enabled companies that develop their own non-commercial technology solutions to enhance their organization are also considered for the awards which are presented by TAG in collaboration with the Business and Technology Alliance of TAG (B&TA). Platinum Sponsors for the event includes ASAP Solutions Group, Primus Software Corporation and State Farm.
Codesigned was selected from over 60 applications submitted by companies and organizations across Georgia. The technology Codesigned developed for in-house organization enhancement is called The Modeler.
​
​About The Modeler
Microsoft SharePoint is a web application framework used by nearly 80% of Fortune 5000 companies and 50% of all companies. Codesigned's goal is to make this robust platform intuitive and easy for all users. Traditionally, SharePoint development could only be done by developers with many years of experience in SharePoint and server-side development. With the technology Codesigned developed in-house, they have completely changed the game for SharePoint development. They call this technology The Modeler.
The Modeler allows users with more traditional web development skills to create highly customized SharePoint sites. By using The Modeler, Codesigned has been able to reduce time and cost to implement high-level SharePoint sites by 50%. The Modeler also enables Codesigned's clients to support much of their own SharePoint environment without having to hire a SharePoint developer.
"Thanks to The Modeler, we have been able to provide our clients with time and cost estimates that are cut in half," said Jake Weaver, founder and CEO of Codesigned. "The Modeler has allowed Codesigned to handle a much higher volume of work at once. We've also been able to utilize our resource pool in ways we formerly could not. In terms of sales and revenue, Codesigned will experience 20% growth this year, which is largely driven by our use of The Modeler."
Codesigned has leveraged this technology to rapidly build packaged SharePoint solutions at price point not formerly available on the market. Using The Modeler, Codesigned built an intranet solution for small to midsized businesses seeking a well-designed SharePoint intranet at a low price. The solution, Intranet, is offered at a fraction of the typical cost and only takes 5 days to implement.
"Our tag line at Codesigned is 'Create Wonderful Things,'" added Weaver. "We take pride in our work. Having this technology allows us to remove technical and skillset limitations and focus on what matters most to us – creating wonderful things for our clients."
"We are truly pleased to honor the recipients of the 2015 Excalibur Awards," said Tino Mantella, president & CEO of TAG. "This year's competition was fierce, as we had our largest and best group of entrees since our event's origin. We believe celebrating these tech-enabled companies and organizations strengthens our message of Georgia's emerging position as a national leader in technology." ​
About Codesigned
Codesigned creates SharePoint solutions that enhance collaboration and improve communication. A group of architects, consultants, designers, and unabashed SharePoint nerds, Codesigned strives to create wonderful things. Codesigned handles all aspects of SharePoint—from alignment to development, design, and support. As a company they value creativity, honesty, openness, personal excellence, and respect—among themselves and with their clients. They've been called "weirdly passionate about SharePoint" by clients, and it shows in the work they do. Codesigned partners with their clients to design exactly what is needed for their clients' futures with SharePoint. With a wide range of in-house expertise, Codesigned works tirelessly to craft needs into a vision and to make that vision a reality.
About The Technology Association of Georgia (TAG)
TAG is the leading technology industry association in the state, serving more than 30,000 members through regional chapters in Metro Atlanta, Athens, Augusta, Columbus, Macon/Middle Georgia, and Savannah. TAG's mission is to educate, promote, and unite Georgia's technology community to foster an innovative and connected marketplace that stimulates and enhances a tech-based economy.
The association provides networking and educational programs; celebrates Georgia's technology leaders and companies; and advocates for legislative action that enhances the state's economic climate for technology. TAG hosts over 200 events each year and serves as an umbrella organization for 34 professional societies. Additionally, the TAG Education Collaborative (TAG's charitable arm) focuses on helping science, technology, engineering and math (STEM) education initiatives thrive.
For more information visit the TAG website at www.tagonline.org or TAG's community website at www.hubga.com.