Trusted by the best companies in the world
Connect your entire workforce
A modern intranet is an essential part of your organization. Find out how you can empower your employees' to do their best work - wherever they are. We've pulled on over a decade of intranet experience to help you get started on your journey today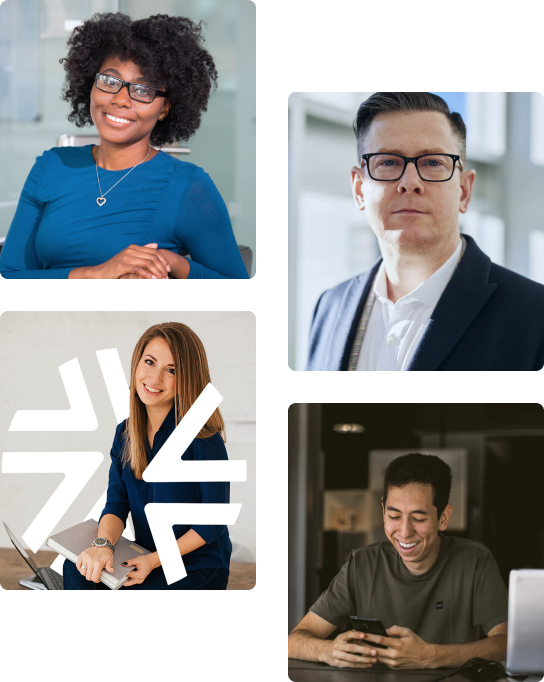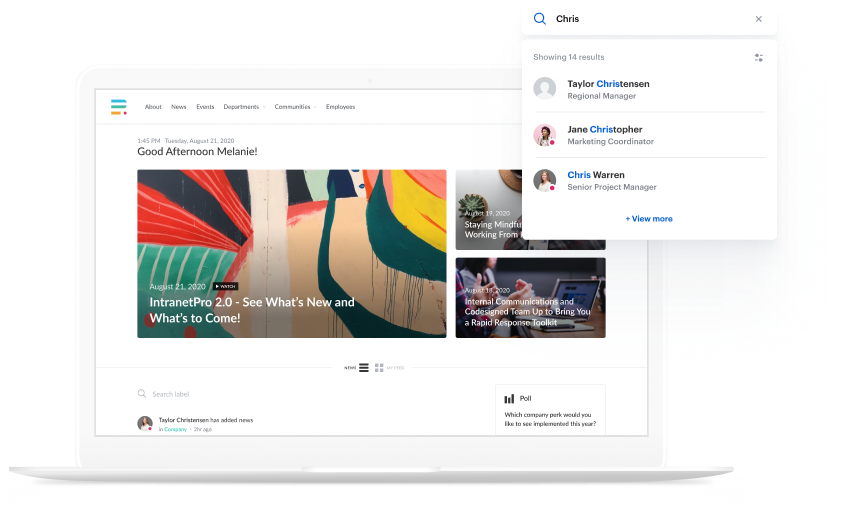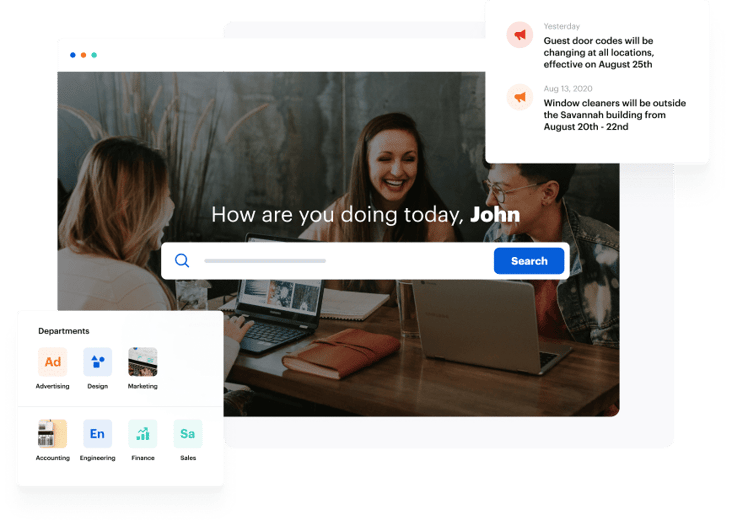 IntranetPro: SharePoint supercharged
IntranetPro is a modern intranet with enterprise grade features and enhancements purpose-built to unlock the power of engagement within your company. From powerful search, to company-wide news, world-class governance, to customized solutions - learn why our software is used by hundreds of thousands daily.
Engage your team with a modern digital workplace for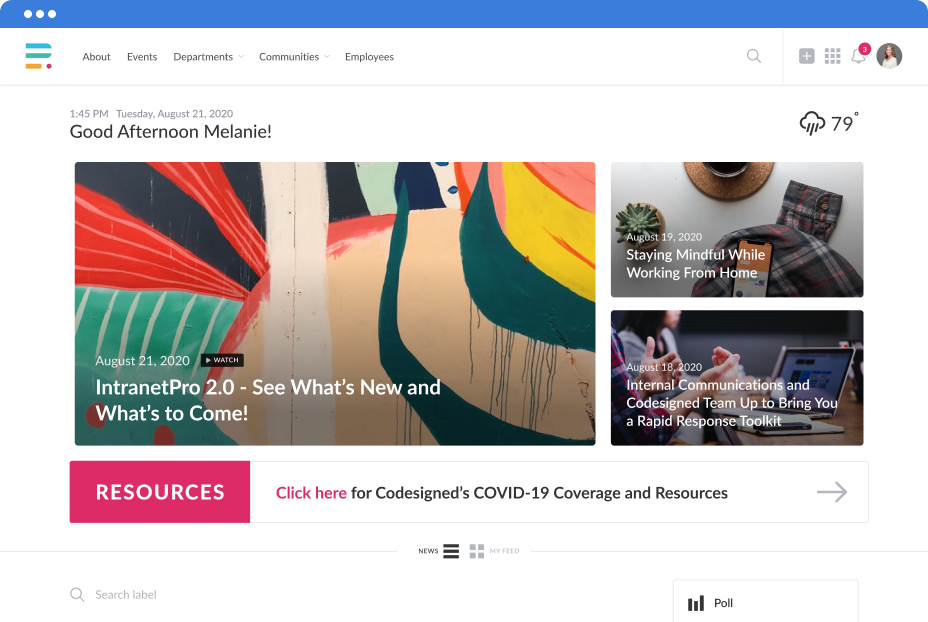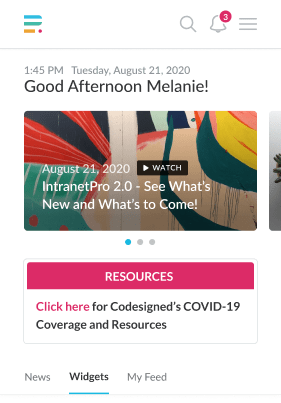 Testimonials
What companies are saying about Codesigned
Codesigned is an expert consultancy that truly cares about delivering superior results. From work ethic to agile development, to deep technical knowledge the Codesigned team continually demonstrated the highest caliber of collaborative consultative SharePoint work.
IntranetPro is intuitive and modern. It has a clean, user-centered design that adapts to the likes and needs of the individuals. It exceeds my expectations. I'm impressed!
Codesigned is a phenomenal team of "can-do", results-driven professionals... with each team member truly working on our behalf, and with our best interests at heart. Exceptional technical skills, creativity, and they truly embrace a "partnership" approach to business.
IntranetPro has been our single source of truth between our Support Center and our operators… the clear line of communication has proven to be invaluable as we shifted our restaurants from dine-in to a to-go model.​
Working with the Codesigned to build Talbot's custom IntranetPro front end was a great experience. Very flexible thinkers. The team made search work for us in a big way.
IntranetPro fulfilled all our needs; an engaging, multi-language intranet delivered on-time and within budget. The discovery sessions were enlightening and let us come up with a powerful game plan for launch.
Unlock the power of your enterprise
Start your intranet journey today with a live demo from one of our expert intranet navigators.
How IntranetPro elevates SharePoint
Understanding the difference between out-of-the-box SharePoint and products that utilize SharePoint as a content management system can be confusing. This guide demystifies the differences so you can plan your Intranet successfully.
Download Free Guide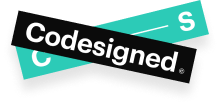 IntranetPro Features
Find out what makes IntranetPro the only true Enterprise SharePoint Accelerator with this free guide.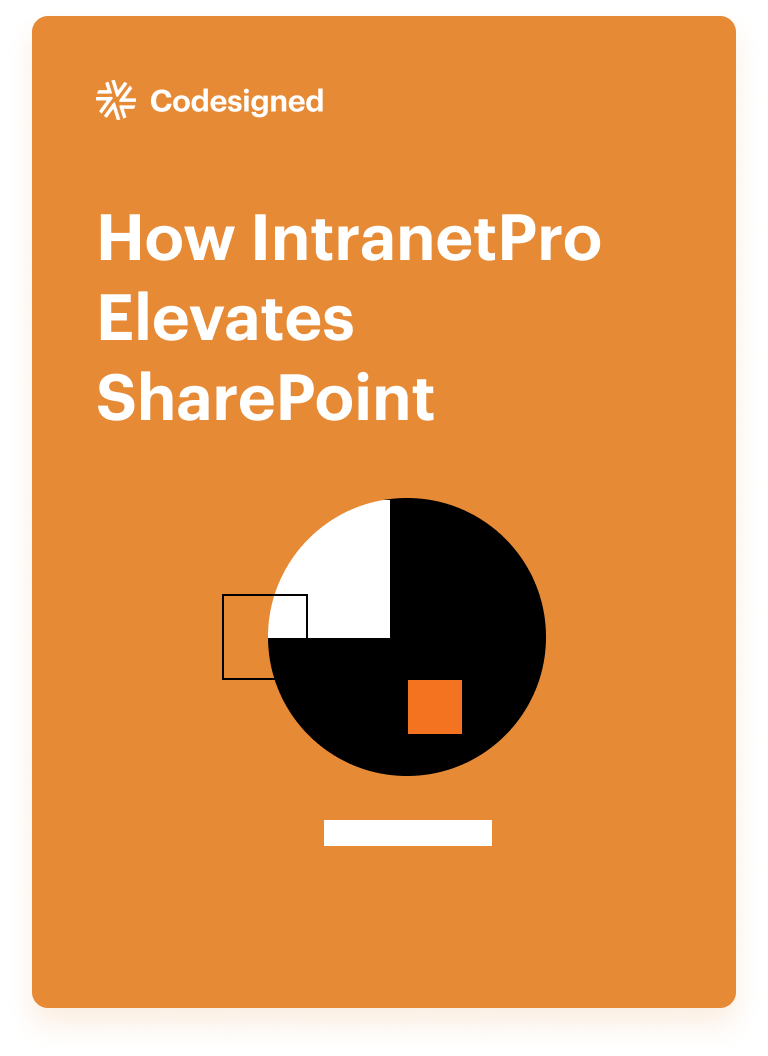 Download now