From our partner LiveTiles, we're excited to offer Reach. This powerful employee experience application is the missing link to connecting your entire workforce - frontline, desked, and remote - regardless of license, platform, or tenancy.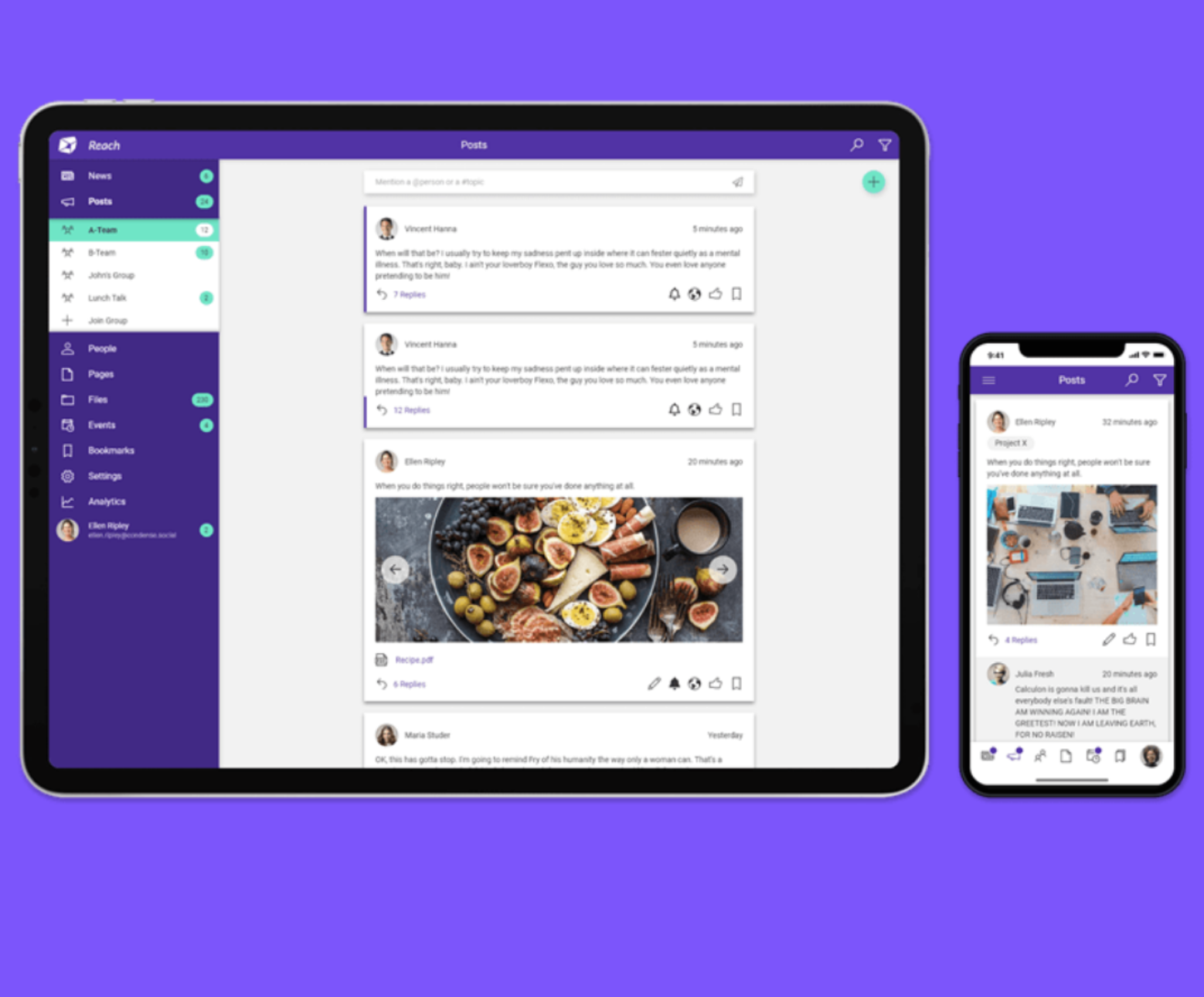 LiveTiles Reach Features:
Engaging communication app that works across device types so can reach all your employees
News, posts, pages, events, and more keep your team connected and aligned
Rich analytics help you drive employee engagement and peer-to-peer connection
Seamless integration with MS365, Teams, and other workplaces with LiveTiles powerful API
This feature sheet explains LiveTiles Reach in-depth.
Topic
Employee Experience App
Audience
HR, Comms, Managment