Experience Powerful Intranet Analytics from IntranetPro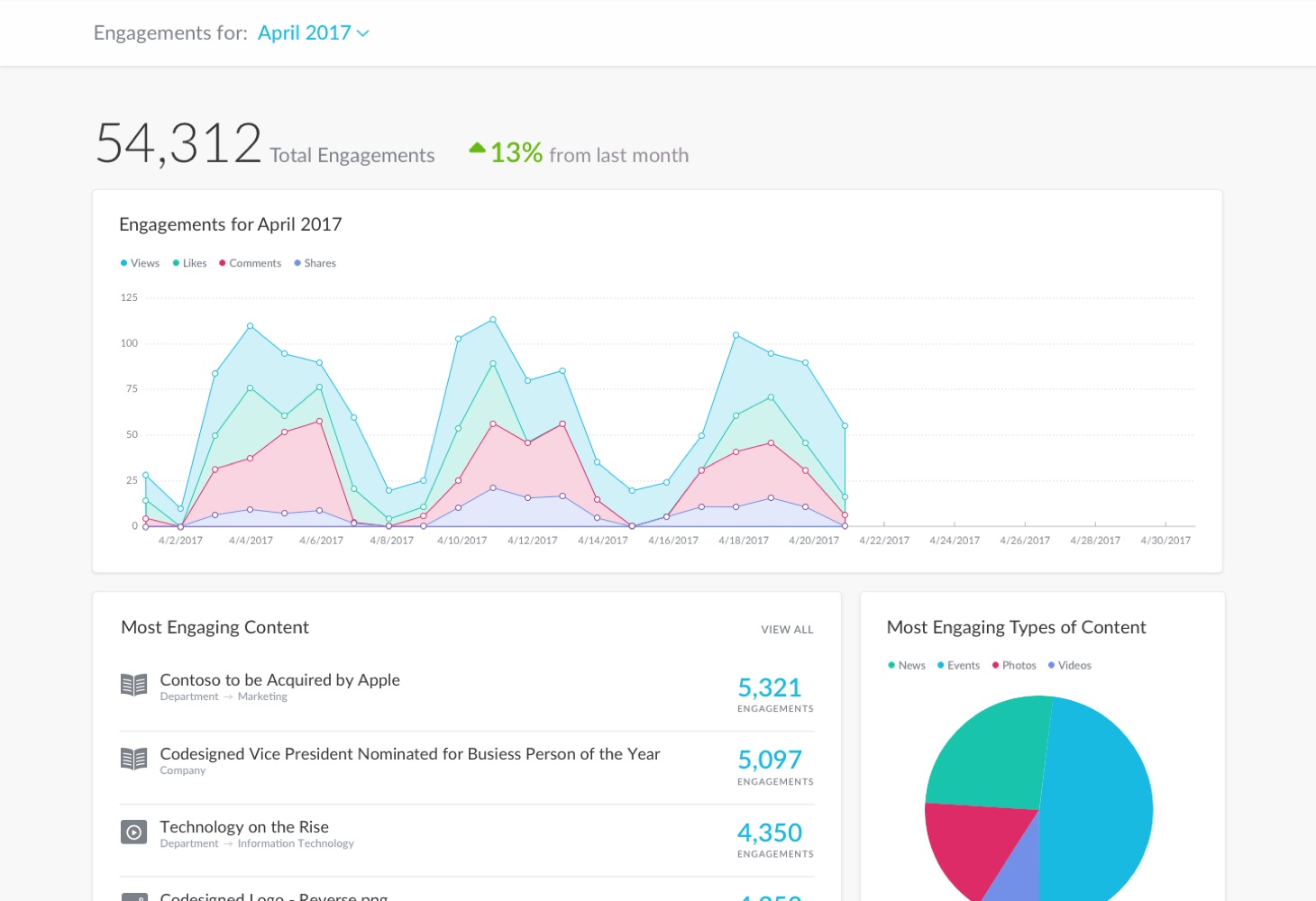 Quantifying employee engagement is easy with intranet analytics tools in IntranetPro.
In order to improve employee engagement, you have to be able to measure it. Our SharePoint intranet platform, IntranetPro, collects data, measures engagement, and displays metrics in an easy-to-understand dashboard layout. IntranetPro's robust intranet analytics feature helps you make data-backed decisions and foster employee engagement.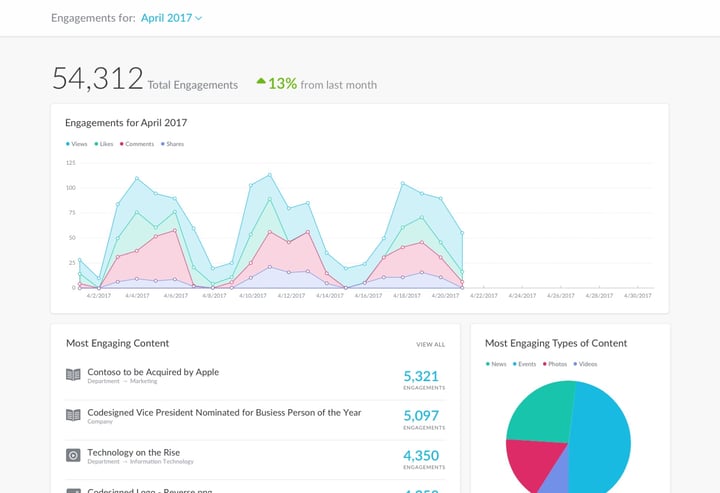 Give Engagement a Number with Intranet Analytics
Don't rely solely on qualitative methods of measuring your employee's engagement. IntranetPro's intranet analytics tools measure engagement and user adoption for you by counting views, likes, comments, and shares so you can learn what's engaging and who's engaged.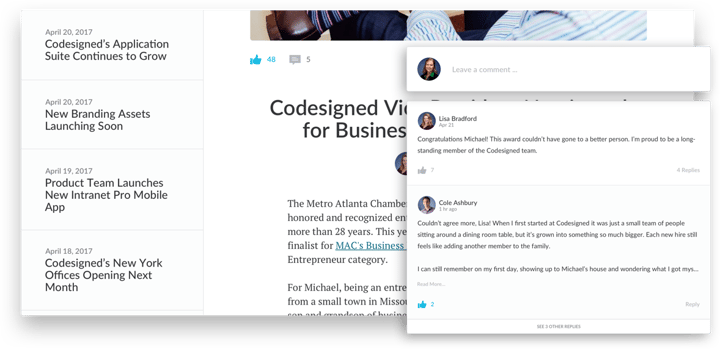 Track Every SharePoint Intranet Engagement
IntranetPro collects engagement data from content in all departments and communities. Now you can account for every news article, event, document, update, photo, and video on your SharePoint intranet. IntranetPro's powerful intranet analytics engine calculates intranet engagement metrics for you. No tricky set up. No extra tools. No hassle.
Assemble Your Data
IntranetPro's easy-to-read SharePoint intranet analytics dashboard gathers all engagement data in one location so you can understand engagement at a glance. Identify total reach, active employees, engaging content, and agile departments within your SharePoint intranet. Compare time frames to track progress and know exactly when changes in engagement occur.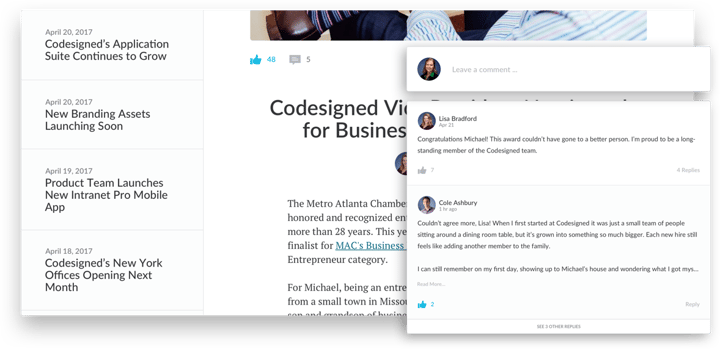 Interpret Engagement with Intranet Analytics
Dig deeper into individual reports for a closer look at your organization's engagement and how to make improvements on your SharePoint intranet. IntranetPro can help you learn how individual employees engage with the content on your SharePoint intranet platform. You can also see and track which departments and communities are driving engagement. Discover trends and improve your understanding of engaging content with intranet analytics from IntranetPro.
Inferences Based on Facts
By using data from detailed reports, IntranetPro allows you to draw conclusions about what drives employee engagement. Determine which types of content perform best, and assess levels of engagement over time on your SharePoint intranet. Be confident in your conclusions and theories with evidence, and learn how to continue engaging employees. Experience the power of IntranetPro Analytics for yourself and request a demo with our expert intranet team.