Targeted News : Relevant and Engaging Content on Your Communications Intranet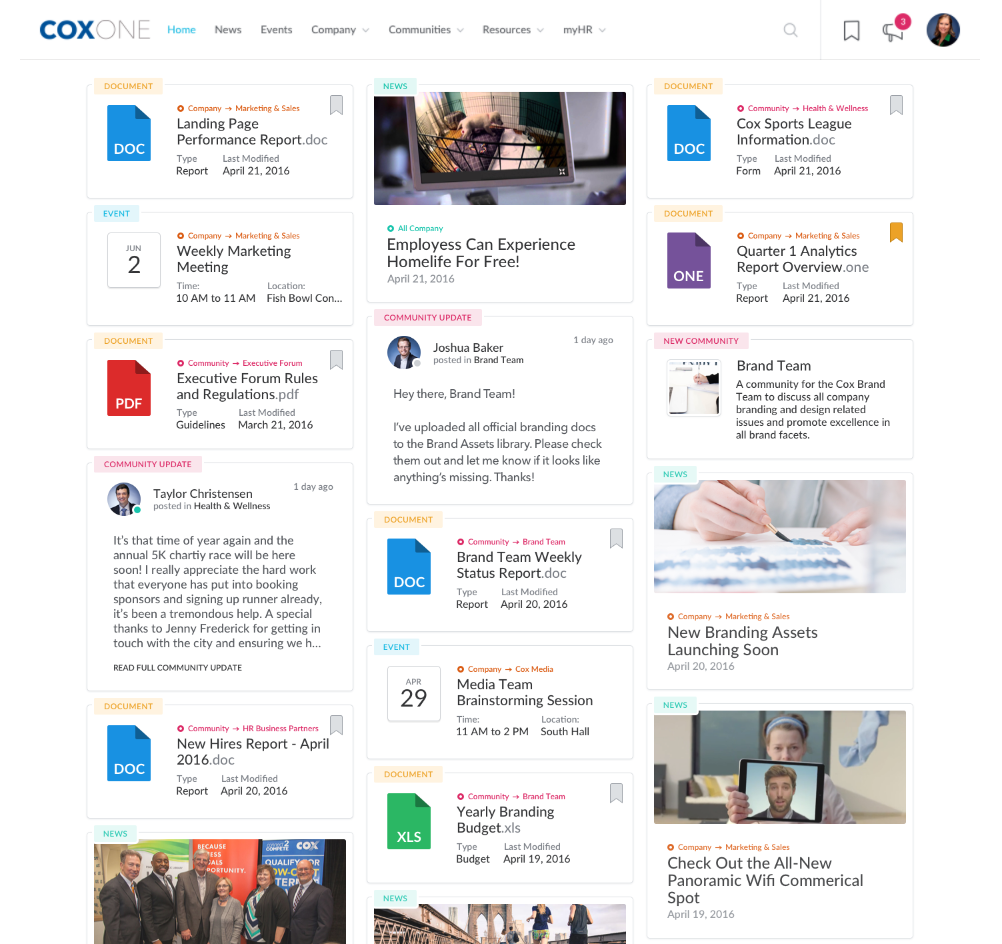 IntranetPro is an enterprise intranet solution that employees want to use. Because most organizations have similar core requirements, IntranetPro offers a ready-made intranet platform built on SharePoint, this will reduce the time and risk of a fully customized intranet. IntranetPro can also be customized to fit the specific needs of your organization. This enterprise intranet platform will engage employees, increase employee engagement, and measure adoption. IntranetPro has included social features that improve collaboration and communication within your organization.
Targeted News Feature Customization

Employee engagement is a challenge for most communications managers. Achieving it is difficult, but when you engage the members of your team or organization through it can lead to higher productivity and better communication, which will result in an increased bottom line. Engaging employees is key to your intranet's success. IntranetPro is a SharePoint intranet platform that helps users see content that's relevant to them and encourages engagement. IntranetPro is the first choice for a Custom Communications Intranet build on Microsoft SharePoint.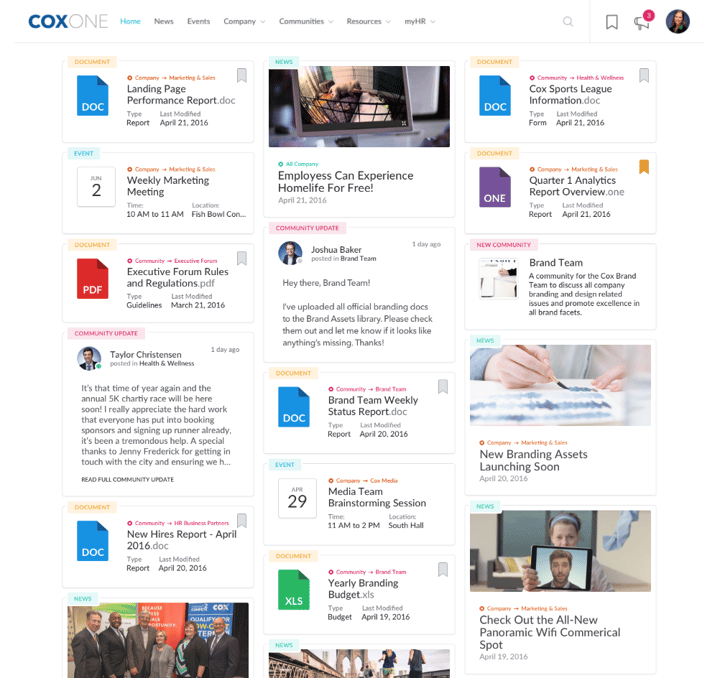 Your employees want to read and digest content that matters to them. With IntranetPro, you can target news and updates based on a wide range of parameters. A prime example is the enterprise intranet platform we created for Cox Communications. Cox utilizes dynamic security groups that filter content by parameters imported from an external vendor environment. Employees see news and events that are specifically relevant to their department, level, community, and region.

Your communications intranet platform, enterprise intranet, is the perfect medium to engage your employees through relevant and useful content sharing. It can foster more effective communication and it can connect employees to information that is applicable to their role at your organization, leading to higher productivity and increased engagement with the company. All these impacts can improve morale and ultimately, improve your bottom line. See how a custom intranet can impact your organization and request a demowith us below to see IntranetPro in action.

Our expertise at Codesigned in customizing the IntranetPro platform for SharePoint 2016 Intranet allowed the RSUI Connect homepage to now be a hub for employees to engage, communicate, and share information throughout the organization. The targeted news section of their home page includes custom tabs, layouts, grid and list views to cater to their needs for internal communications. RSUI customized the IntranetPro intranet platform to uniquely cater to the preferences of individual users. The result was the best customized SharePoint intranet we have ever seen!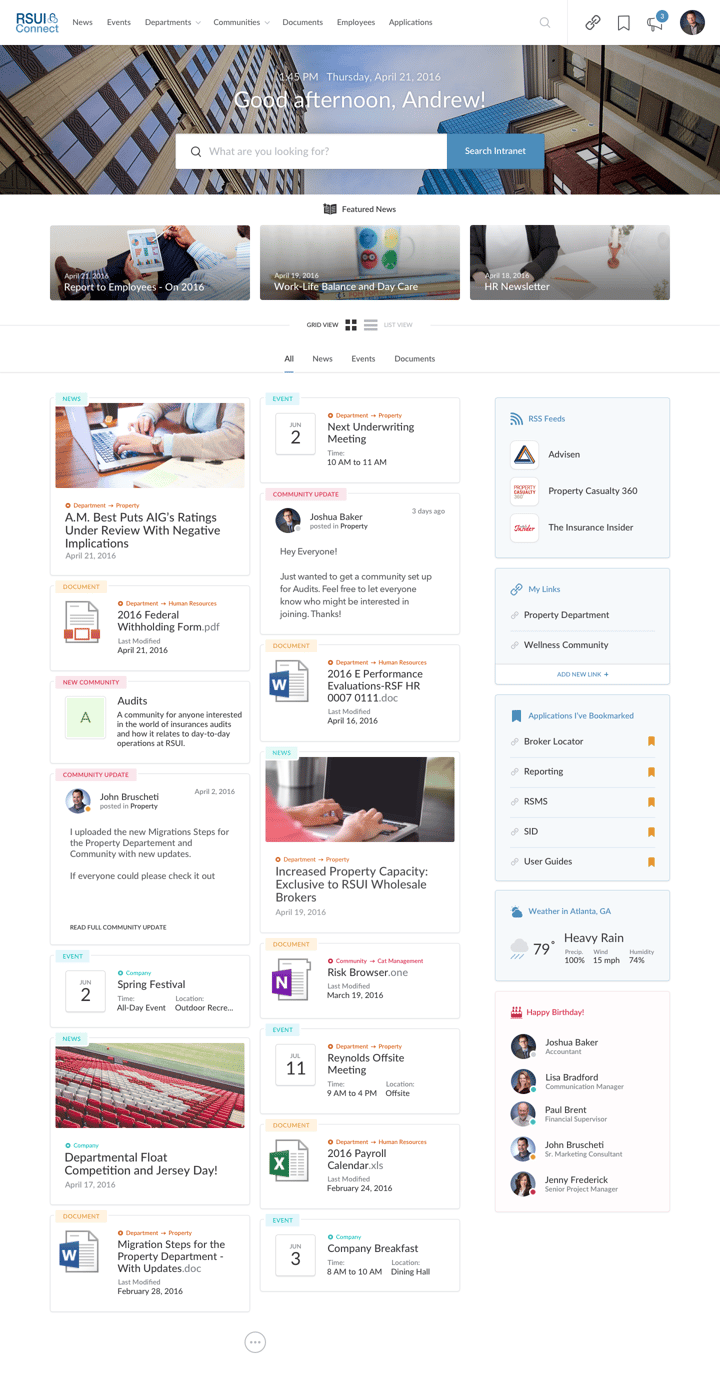 * The Targeted News Feature is an example of a customization that was created and added to the ready-made IntranetPro platform.
Contact us for a demo today!