Case Study: How IntranetPro Works for Retail [Free Download]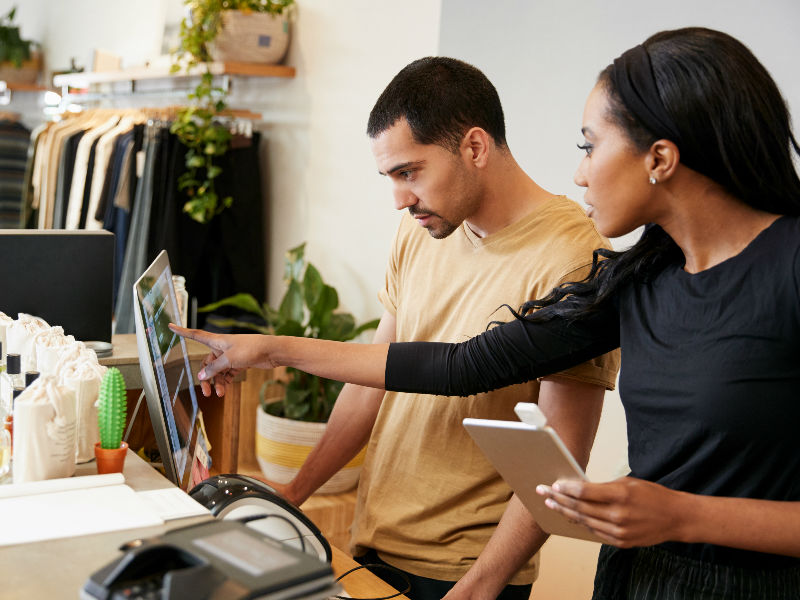 The Problem of Retail Communication
Retail is one of the most challenging environments for internal communications and employee engagement. Not only do retail businesses need to maintain a cohesive brand identity across multiple locations in different areas, they also have to contend with other issues specific to retail. Communication to employees working in retail stores is complicated by the fact that staff may have limited access to computers, ever-changing schedules, and relatively high turnover rates. Add to this the constantly shifting promotions inherent to retail, and it is clear that internal communication is both distinctly difficult, and intensely important in this sector.
Can an Intranet work for Retail?
An intranet allows a company to share information with its staff in real time, regardless of where or when they work. But it only works if there is widespread user adoption. A well thought out and custom designed intranet solution is needed. This is why a major specialty retailer based in the US partnered with Codesigned to help improve and streamline communications to it's more than 500 stores.
Free Download: IntranetPro Works For Retail [Case Study]
The Retail Intranet Challenge
Like many businesses, this company had been using a Sharepoint intranet, but in a limited capacity and with little UX or design thought behind it. What they needed was a custom intranet solution to sit on top of their existing SharePoint intranet, but with a strong emphasis on design and user experience. And, because they work in the fast-paced retail sector, they needed the solution fast - they didn't have the time to wait for a custom SharePoint intranet.
Read More: The Importance of Quality UX Design
IntranetPro for Retail
Enter Codesigned. By using IntranetPro, which works with SharePoint 2013, 2016, and Office 365, and can be tailored to any business, Codesigned was able to provide a custom intranet for the retailer at a fraction of the development and deployment time and cost. This meant that the company was able to start using the new IntranetPro intranet to start communicating more clearly and effectively with the retail stores as soon as possible.
Download the full IntranetPro Retail Case Study to learn:
The benefits Intranet pro offers retail clients

How Codesigned overhauled the client's communication strategy

How IntranetPro was implemented

How communications to the stores changed after implementation

Key takeaways for those in the retail sector