5 Important Types of Collaboration Tools for Business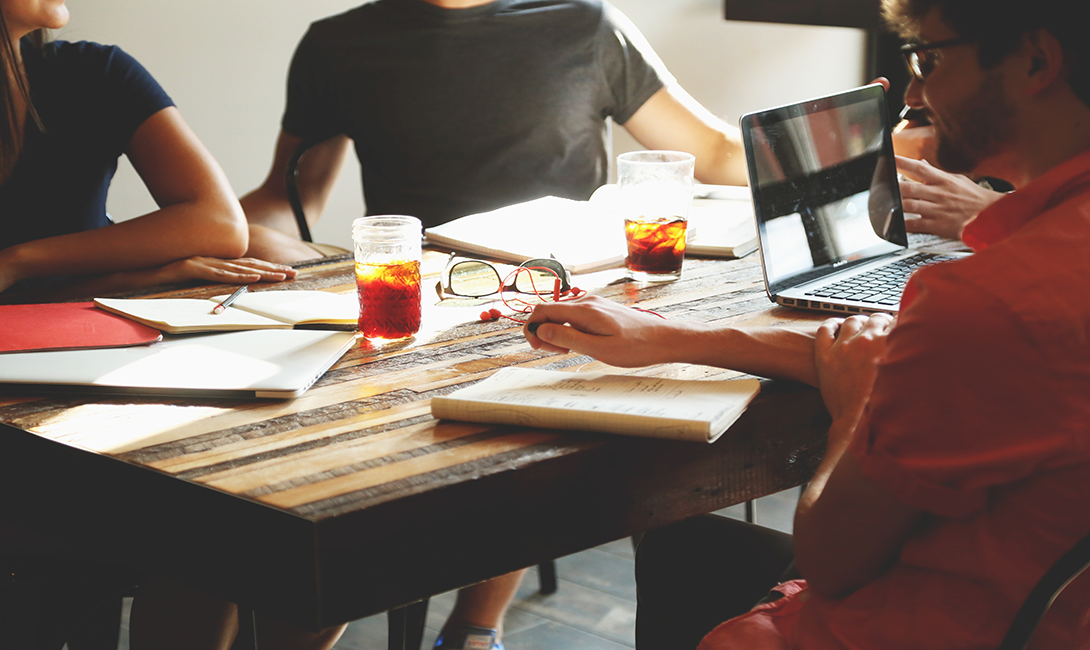 While establishing a culture of collaboration isn't easy, it can be an invaluable tool for your businesses' bottom line. Inc. writes that better collaboration can help you scale, exchange knowledge, and facilitate the development of self-awareness among employees. While a culture of collaboration can involve a shift in leadership's thinking, it's critical not to underestimate the importance of technology tools.
Cisco research reports that technology can drive several forms of value in the enterprise, including cost-savings, efficiency gains, faster research and development processes, and true transformation. Whether your organization has 10 or 10,000 employees, business collaboration tools can help you achieve your long-term goals. Here are five technologies that greatly impact collaboration in business.
1. Intranet
Do your employees know where to turn when they need answers? If your organization lacks a centralized repository for information that's easy to search, you could be suffering from serious lost productivity. A well-optimized company intranet isn't a chore to use. In the best case scenarios, your intranet can become ground zero for collaboration, communication, and employee knowledge-sharing.
Entrepreneur, Robert Treumann, notes that Microsoft Sharepoint can offer specific benefits for collaboration and related goals, including a "powerful, fast search engine" and co-authoring and versioning tools for global collaboration. You can also benefit from social features and well-defined workflow tools.
2. File Sharing Tools
Research indicates that an overwhelming majority of legal firms believe file-sharing tools have become increasingly important for collaboration. While these organizations have a high-volume of documents that require co-authorship, approval, and encryption, they're not the only companies who could greatly benefit from a contemporary approach to file-sharing.
Microsoft OneDrive is among the most popular collaboration platforms for document-sharing. It offers the particular benefit of built-in familiarity for employees accustomed to Microsoft Word, and it can easily integrate with Sharepoint.
3. Chat Software
It's no secret that email can be a tremendous drain on productivity. With an increasingly mobile and global workforce, your employees need a tool for real-time collaboration that won't clog up email inboxes. Chat software is an increasingly popular method for facilitating communication between employees and teams, regardless of whether your staff is located in one office or scattered around the global. Yammer is among the most popular options for organizations of any size. Its features can include:
Rapid Group Creation for Team Collaboration

Searchable Groups for Topical Conversations

External Users for Client Communications

Sharepoint Integration
4. Enterprise Social Media
Today's talent is used to scrolling through news feeds for information and building relationships through likes, shares, and comments. Social media for business can engage your employees in important conversations, while providing an important platform for connection, conversation, and more. Yammer's social features allow organizations to centralize conversations, regardless of where in the world your team is located.
5. Video Conferencing
Face-to-face conversations are often the most effective way to get to the point. By investing in video-conferencing software, organizations can cut back significantly on the costs associated with travel, ignored emails, and other productivity drains. CUMeeting notes that the specific benefits of video conferencing software can include:
No time constraints

Dramatic savings over in-person meetings

Easy HD communications, including presentations and screen sharing
Video conferencing isn't just reserved for companies with clients and employees scattered worldwide. The screen-sharing benefits of many video conferencing tools can enable quick problem-solving and information sharing in the office. Best of all, with tools like Skype, the costs of these benefits are remarkably affordable.
Conclusion
While collaboration starts with culture, tools are a necessity. By considering an integrated approach to collaboration tools, which starts with a comprehensive intranet, you can boost your ability to save money, gain efficiency, and work smarter.
To learn what Codesigned can do to increase collaboration with our IntranetPro, request a Demo today!