Discover the Intranet Employee Directory with a Difference.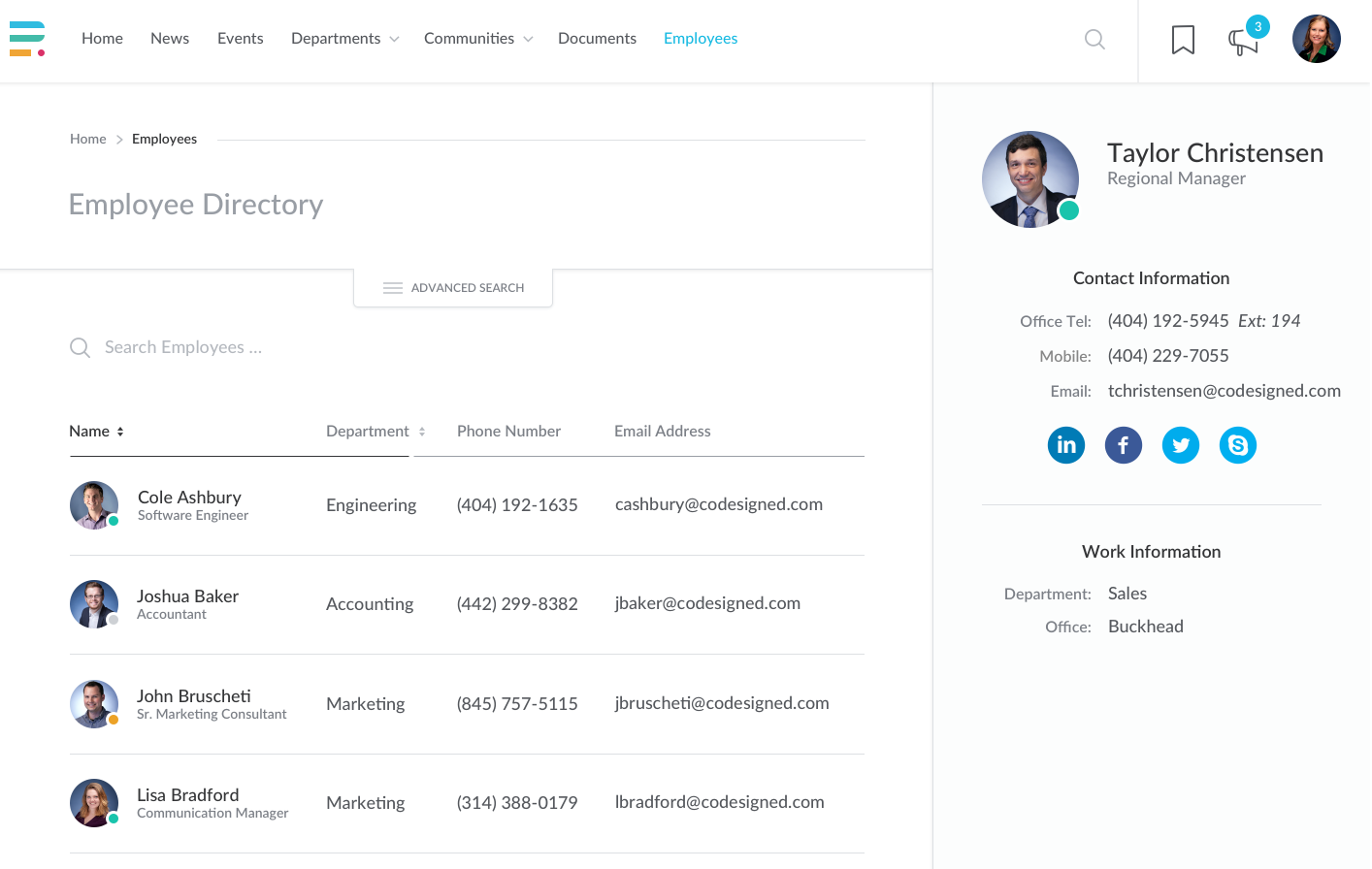 Built-in Intranet Employee Directory to Connect Employees
Every been introduced to a co-worker and realized later on, after bumping into them again, that you cannot recall their name and now it is too late to ask? Or, maybe you were told to send something for approval to the System Administrator but someone neglected to mention who that person was? With IntranetPro's easily accessible employee directory, those are issues of the past. Just pull up the intranet employee directory and search for the person who's information you need.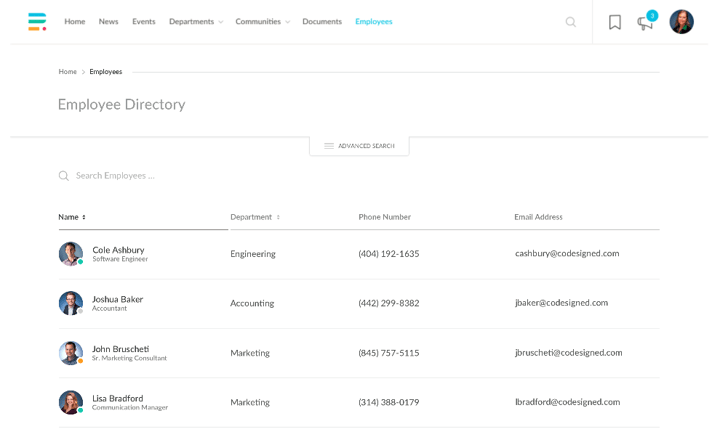 An Enterprise Intranet to Connect Employees and Increase Engagement
With the directory feature, employees at your organization now have the ability to search and learn about every member of your organization. All you need to do is provide employees' up-to-date job and contact information. Not only does the intranet employee directory facilitate cross-functional connections, it also increases employee engagement. As covered in our Employee Engagement white paper, that plays a key role in every competitive, successful organization.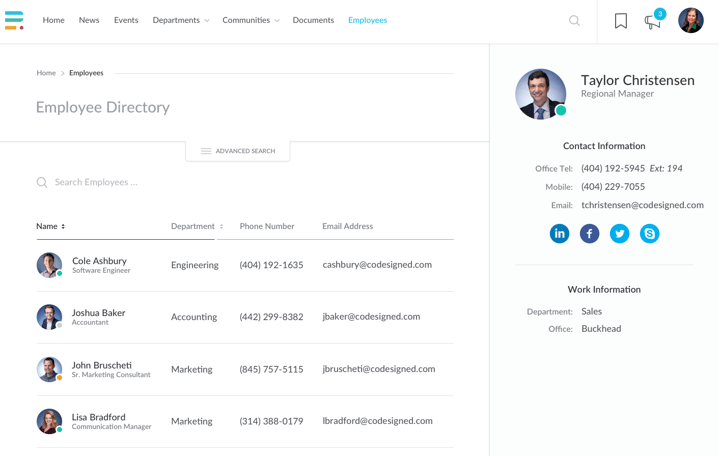 Easier access to all members of your organization leads to higher productivity and better communication. Which makes sense if you consider the previous examples. All one would need to do, in the case of the name-less co-worker, is sort by department and search for a familiar face.
Generating and maintaining employee engagement should be in constant consideration for every organization. However that can also be a challenge for many firms. Our ready-made intranet platform, IntranetPro, provides a portal where employees can see company information that is relevant to their role, community, and departments. They can see how to reach members of your organization in other departments and at different levels too. See the potential benefits for your organization with IntranetPro's enterprise intranet solution and request a demo with us today.