Engaging Photo & Video Galleries on your Social Intranet.
Gallery Updates from IntranetPro Social Intranet Make Media Management Easy
With the photos and videos tabs in IntranetPro, you can manage your photo and video content with ease, posting videos from the latest department gathering or sharing all the fun photos taken at a community event. And don't worry, if you post some content in the wrong folder/gallery, you can easily just click on the ellipses and then delete it to then re-post in the right place. Or, if you post it with the wrong name, just click the ellipses again and to easily edit.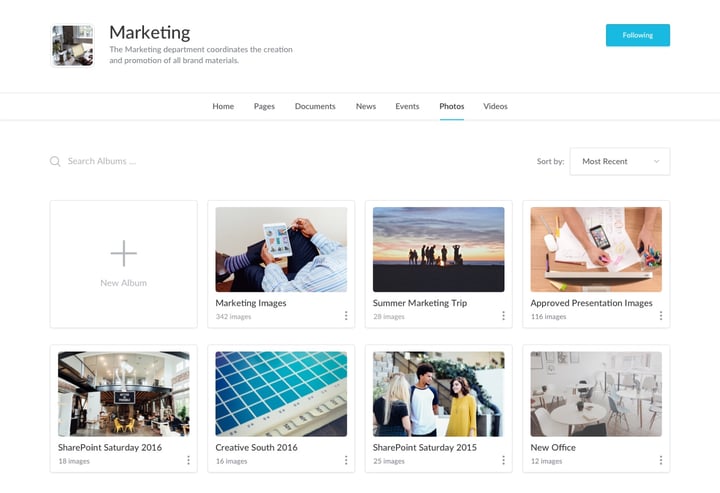 A Modern Intranet for Dynamic Business
Within the photos tab, content owners can create galleries or collections of images on their modern intranet platform in communities or departments. Users can then easily search for specific galleries as well as search within them for a specific photo. When a user clicks on a photo, a modern-looking modal opens where users can easily scroll through the rest of the other images in the gallery and leave likes and comments where they feel appropriate for a truly social intranet.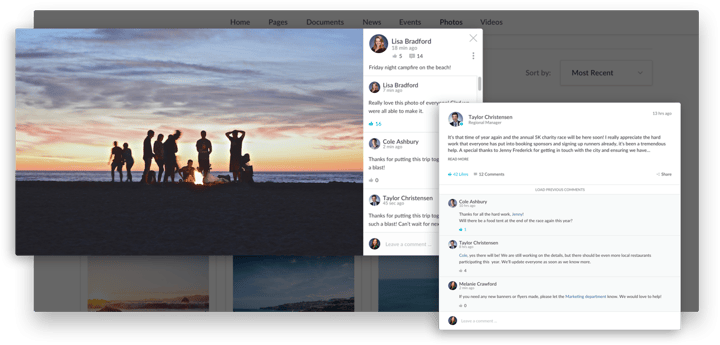 Videos share the same great experience as photos, just minus the gallery portion grouping content as videos are stored alone. This means that like photos, videos have similar search-ability and modal functionalities. As mentioned earlier, both photos and videos have social intranet features that can be enabled, allowing users to interact with content through likes and comments. And this is another prime example of how IntranetPro can help improve employee engagement.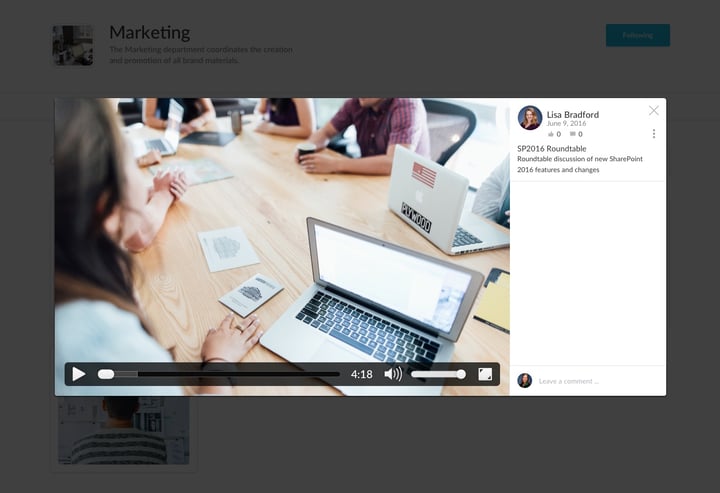 Media Sharing That's
Easy for Everyone
Your organization's modern intranet should be a hub for employees to work, collaborate, and share information. With IntranetPro's Photo & Video tabs features, you can quickly add and manage content for employees in the easy-to-use media libraries. Browse our site and see how else IntranetPro can improve employee engagement and help your organization. Schedule a demo with us and we can walk you through the perks of bringing IntranetPro social intranet into your organization.