How Employee Engagement & Communications Impacts Profits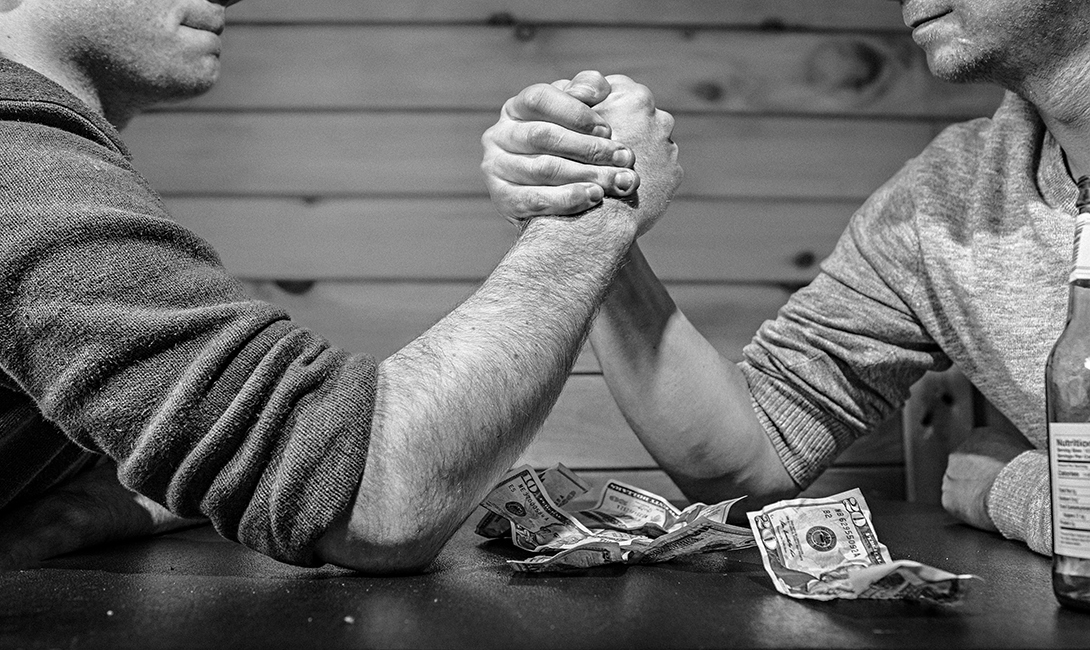 Quite often organizations large and small have dedicated personnel that are tasked with disseminating and streamlining information for the C-Suite or leadership level. This information can range from corporate initiatives and company values to policy updates and company news. Imagine the following scenarios…
The CEO wants to mold the organization around a few core values. One of these core values focuses on increasing the quality of customer service across the board, from the customer support representatives in call centers to the in-store associates at the brick and mortar shops. New criteria and training on customer engagement and issue resolution paired with instilling a culture of servant leadership are the key drivers of this organizational pivot. Employees that exemplify the new values are put in the spotlight and rewarded. Their success stories are shared and documented within their respective business units, so there is a repeatable process and standard.
The CMO's initiatives pertaining to marketing and branding need to directly intersect with the company's mission statement and the CEO's vision. One of the primary ways to do this is by aligning the internal brand with the external brand. The CEO that is looking to shift the organization to become more customer-service centric will want this philosophy to resonate within the organization and permeate externally to current and potential customers. While the CMO may be tempted to spend a larger amount of time, money, and effort on earned and paid media, the true brand ambassadors for outside the organization are the employees. The customer-service-centric brand must be tied to everything employees do, from internal communication tools to day-to-day activities. The internal branding efforts to help solidify the company's mission statement and CEO's vision will help the promotional and advertising marketing efforts, once the two are aligned. You cannot advertise and promote yourself as a customer-service-centric organization if you are not making the efforts to have this value resonate internally.
These are only two leadership roles and scenarios above. I left out several equally important leadership roles in operations, human resources, finance, IT, etc. Imagine the task of communicating the CEO and CMO's initiatives so that they are effectively and consistently echoed across the organization, in way that promotes sustainable change. Relying solely on email to have these messages communicated to employees is a highly ineffective strategy. Just in the two examples above, employees would be receiving emails on: corporate values, customer service policies, training procedures, review criteria, employee spotlights, success stories, marketing materials, brand messaging, internal brand awareness, and more. All of these emails are in direct competition with hundreds of other emails and will likely not be read.
What happens if employees are not engaged? This could mean they are not totally aligned with the company and the goals set forth by the leadership. According to a recent Gallup study, higher employee engagement equated to:
21 percent higher productivity

22 percent higher profitability

25 percent lower turnover

10 percent higher customer metrics
In the examples above the CEO and CMO each have goals of bettering the organization through their employees. Giving employees a platform that is intuitive, easy to use, and conducive to an engaging user experience will greatly improve internal communication and employee engagement. Once effective communications become streamlined on a user-focused, engaging platform; company goals, initiatives, procedures, and policies will be primarily adopted and ultimately implemented, leading to organizational change and an increased bottom line.
To learn more about how employee engagement impacts organizations, check out our white paper: Importance of Employee Engagement.