4 Ways a High-Quality Intranet Can Help Your Company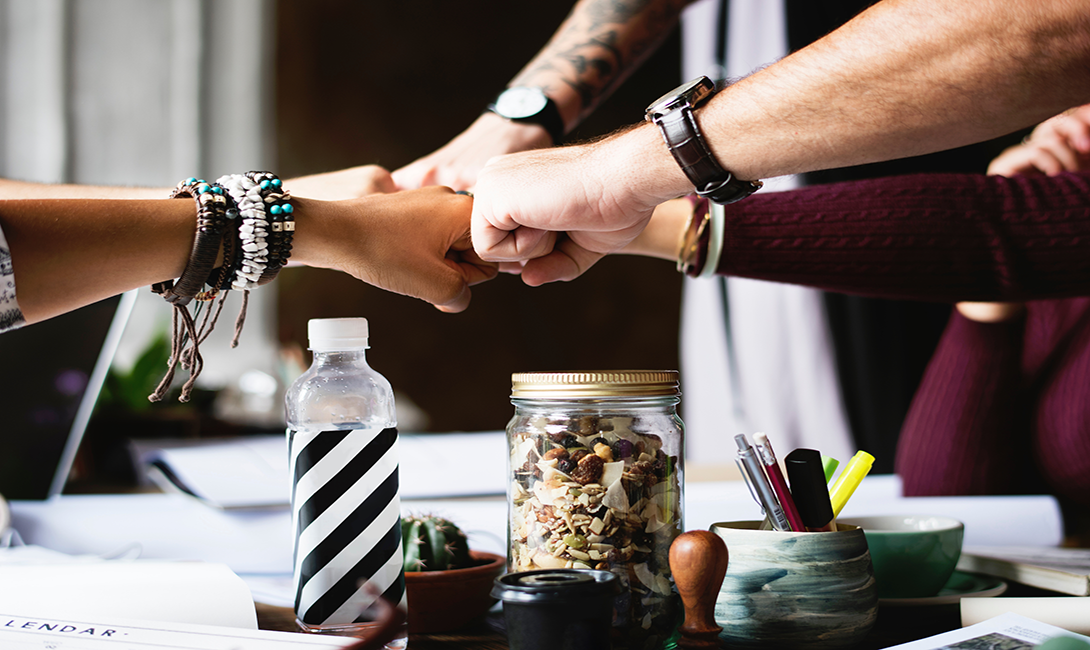 Miss the announcement about the office party?
That email about benefit enrollment get buried in your inbox?
It's no secret that organizational communication has many forms. And many channels. And many complications.
Technology is driving how organizations operate and communicate. Virtual teams and offices around the world mean coworkers can't simply huddle around the water cooler to get their information. Relying on technology is a great concept, but when a poor implementation creates a difficult user experience, technology can look less like a tool and more like a hindrance.
An intranet is a web portal for communicating within an organization. A well-crafted intranet is a tool that improves communication and productivity, because it has been beautifully designed with end-users in mind.
But not all intranets are created equally.
For someone who hasn't experienced the difficulties of a poorly-made intranet, it may be tough to imagine why a high-quality intranet is vital. Here are four reasons why it's important to invest in a thoughtfully created intranet.
1. Mass Communication
An intranet is a one-stop-shop for an organization's internal messages, and a well-made intranet provides a seamless way for content owners to quickly add their announcements. Organizational leaders can keep ever-changing content current and even pin unchanging messages where employees can't miss them. What makes this a better method than mass emailing? The content is easy to find and digest, and employee feedback is managed with a clear, easy-to-follow design.
2. Employee Empowerment
When an intranet is designed with end-users in mind, organizations have higher user adoption and more engaged employees. When employees aren't engaged, low morale results. Having space for departments makes it easier to recognize your workforce and deliver department-specific visions, goals, and tasks. The better an employee understands their role and how parts of the organization work together, the more effective the employee becomes at communicating. Giving employees ownership over their content makes them feel a sense of responsibility. Make it easy for content owners to create and edit content, and make it even easier for users to interact.
3. Community Culture
Keeping your method of internal communication up-to-date helps connect employees, develop your culture as an organization, and promote brand awareness from within. Today's employees expect to use tools in their professional life the same way they do in their personal life. Create a familiar, social experience on your intranet to give your employees an engaging, easy way to connect with one another. Your intranet serves as a home base for your employees. With a space to deliver announcements, share documents, collaborate, and provide feedback, your intranet will quickly become a foundation for organizational growth and cooperation.
4. Information Sharing
Gone are the days of shared files and document dumping grounds. Employees today want information in quick bursts with the ability to drill into more information and give feedback instantly. When your intranet is built in a SharePoint environment, you receive the benefits of SharePoint with an easy-to-use interface. With robust search capabilities and highly-organized document management, a SharePoint intranet makes collaborating on and sharing documents seamless.
Great internal communication requires consistent messaging, strong statements, and transparency. An intranet with familiar wording and presentation, helps readers avoid distractions and can get to the root of the message with ease. A well-made intranet encourages conversation, with social features that allow employees to instantly give feedback.
From small startups to large corporations, effective internal communication is key in every organization. Give your employees an easy way to create, consume, and collaborate on content. Implement a high-quality intranet that will engage employees from all sides of your organization.
Curious about how a SharePoint intranet could help your organization? Want to see a live demo of IntranetPro? Talk to one of our SharePoint Experts and see Intranet in action today!