Common SharePoint Mistakes and How to Fix Them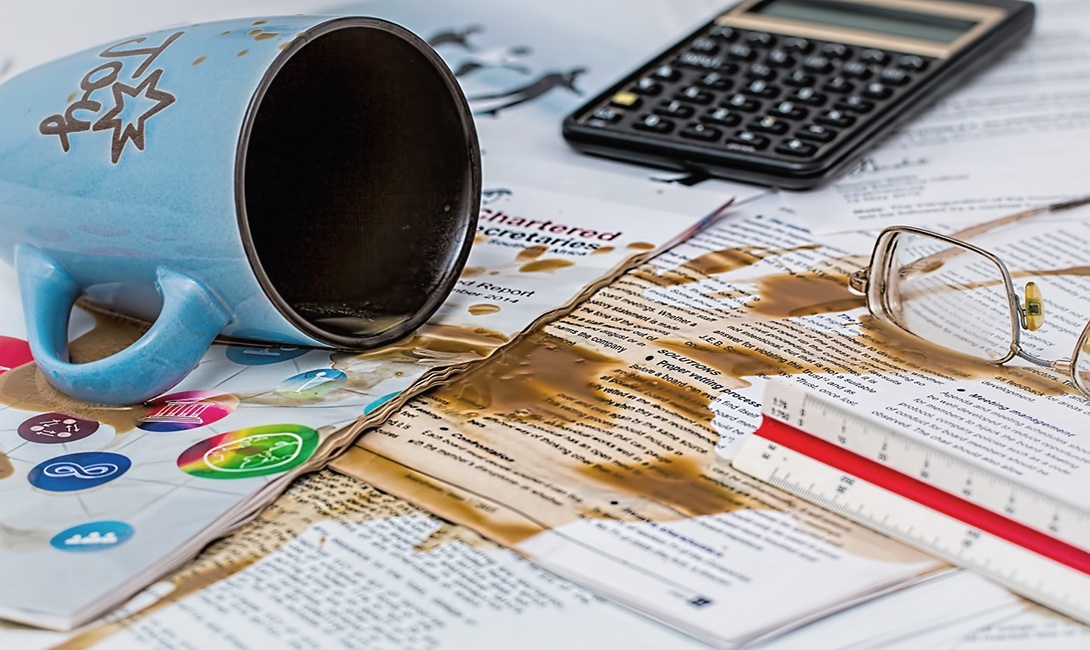 As SharePoint consultants we frequently see the same mistakes being made over and over again. We have even seen some of these mistakes lead to costly "cleanup" engagements. We put our heads together and came up with a few common mistakes and provided several options for how they can be effectively resolved.
Common Mistake #1: Folder Overload
One of the biggest mistakes we see organizations make is essentially copying and pasting their existing folder structure from their file share directly into SharePoint. This is a huge problem. Not only does this hinder what SharePoint search is able to do, it could also be detrimental to developing future solutions with the tool. The key to avoiding this is to plan a solid taxonomy and utilize metadata wherever it makes sense. Remember that more than one library can be created on a site, and if folders are absolutely required, they should be only 1-2 levels deep. However, once the damage has been done, there are still options for repairing it.
The first step will be to sit down and analyze how documents are being organized within the folders, then determine how best to turn that into a taxonomy in SharePoint. Are there folders that organize the documents by which customer they belong to? Then creating a customer column would probably be beneficial.
Content Types and metadata can be added to the libraries at any time. No folder views can also be added to assist with tagging, and a simple PowerShell script can be used to link documents to a newly created content type. It can also be used to permanently delete folders once they are no longer needed. If PowerShell isn't an option, the library could be synced to a user's desktop, and folders can be manually cleaned up and deleted.
One of the complaints we often hear is that removing folders makes navigating through larger libraries difficult. Since the addition of the "find a file" search box and metadata navigation, that is no longer the case. Metadata navigation can be turned on in the Library's settings. It can be configured to show choice columns, managed metadata columns, etc. Many users find this method much simpler than navigating a deep folder structure. That is because they can pick and choose what metadata they need to filter at that time.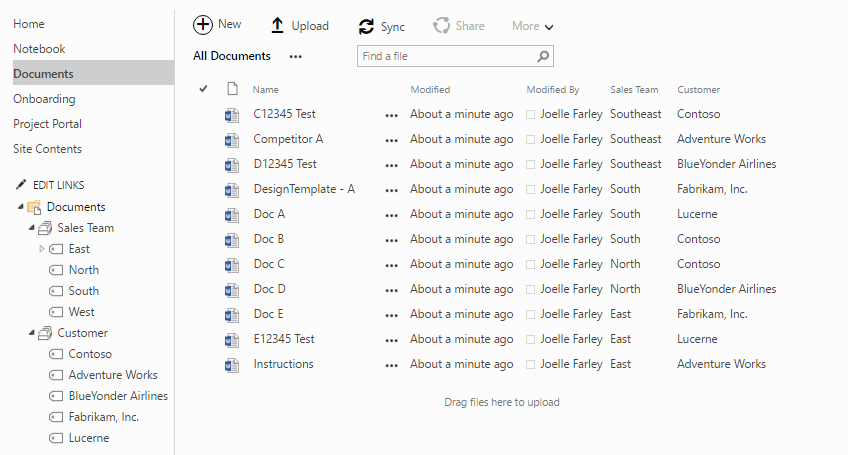 Common Mistake #2: Lack of Governance --> Wild Wild West
Another common mistake is the lack of a governance plan for SharePoint implementations. Governance is often overlooked or set aside, because preparing and managing a governance plan will require business and IT users to be be pulled away from other tasks. It can also be difficult to figure out exactly where to begin. Each solution can deviate from the last, but there are four areas that we typically focus on when developing governance with a customer.
Governance Team – Choose a team that is willing to contribute to these efforts. They should also be a mixture of roles from IT to Sales. It is also important to decide how frequently the team will meet and who will be in charge of following up on outstanding items.
Software & Service Management – This area will revolve around some traditional governance topics, including service-level agreements, upgrades & patching, backup and recovery, storage quotas, etc.
Information Management – This area should focus on the lifecycle of content including content approval, retention, archiving, auditing, etc. Another part of this is to look at how security and permissions should best be managed.
Application Management – Application management is where guidelines should be set for all custom development and third party applications.
As you work through each of these areas with the team, any finalized rules and guidelines should be documented. These should also be properly communicated to all users; this could be with a quick webinar or a part of your larger SharePoint training efforts. A solid governance plan will improve the manageability of SharePoint and help push future development forward.
Common Mistake #3: Fear of Socializing
There is no shortage of SharePoint implementations that turn on My Sites and never touch them again. This is extremely common; the assumption is that if users need the functionality, then they will figure it out. You may have some power users that do exactly that, but when they see no one else utilizing the functionality, they will soon forget about it as well. My Site adoption and training is a must for any modern SharePoint rollout. The good news is that even if it has been several months since you rolled out SharePoint 2013, it is not too late to do something with My Sites. These sites are incredibly easy to use, but you have to show users how it can help them and why filling out their profiles is important. One way to accomplish that is to provide a quick webinar and show the power of People search. One of my favorite demos of People search is with the Past Projects field in the My Site profile. If this field is populated, then it is really simple to create a project page that rolls up the people involved with the project, document, and even tasks. It is also helpful to show users how they can see all their tasks in one place on their My Site. Including My Sites in your SharePoint training can go a long way for encouraging user adoption. I have also seen companies incentivize this process by rewarding the department that has the most completed profiles.
These are just a few common SharePoint mistakes we've seen our clients run into. For more SharePoint tips and guidelines for maximizing your SharePoint investment, check out some of our other posts and subscribe to our blog!